Happy Independence Day – Tips for Hosting a 4th of July Summer Party
Jun 12, 2023, 16:15 PM
The highly anticipated 4th of July long weekend is fast approaching, which means, we're running out of time to plan an amazing Independence Day Summer Party. If you're like many and you celebrate the occasion with a big backyard BBQ with your friends and family, we've got some great tips to help you host the best 4th of July summer party you possibly can.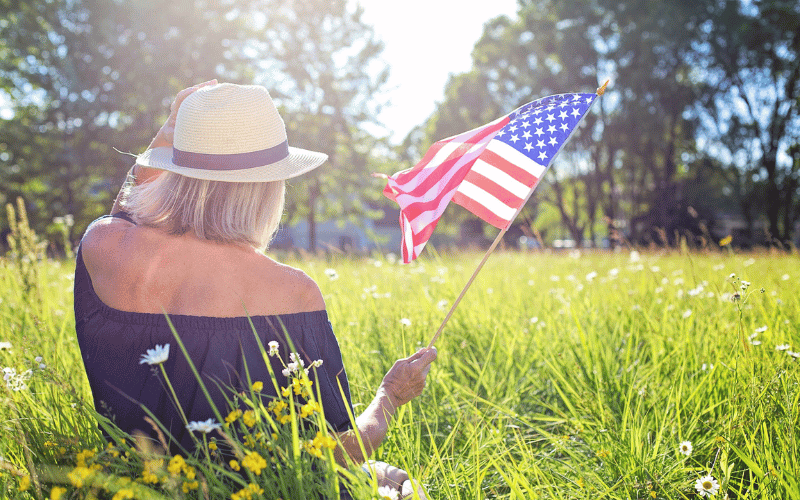 1. Check your BBQ
You can't host a backyard barbecue without a barbecue, now, can you? When planning your summer party, remember to check your propane and charcoal quantity. Do you have enough to grill for several hours and feed everyone you're inviting? Is it clean? Have you checked the hoses and connections?

2. Send your invites
Once you've determined your guest list, you can invite your friends and family to your 4th of July summer party. When you're inviting them, make sure you specify what you'll be serving. This transparency will allow your guests to ensure that you are able to meet their dietary needs, and potentially volunteer to bring some of their own side dishes or BBQ goodies.
Tip: ask them to RSVP formally to ensure you buy enough food, make enough drinks, and can plan your backyard BBQ accordingly.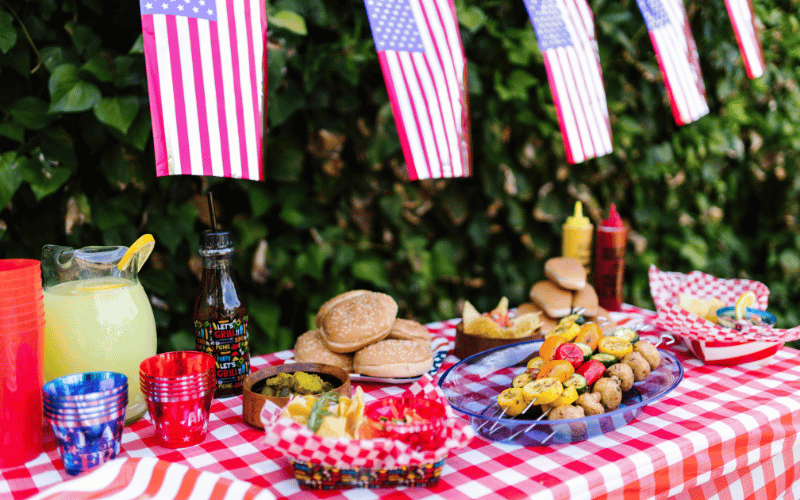 3. Shopping list
There's more to purchase for your Independence Day summer party than just food. Think of décor, sparklers, drinks, garbage bags, cleaning supplies, sunscreen, bug spray, etc.

4. Prep and plan the backyard
Depending on the size of the space you're hosting your 4th of July summer party in, you should plan your quadrants – where will the grilling area be? Where will your guests sit? Where can the kid's play? Where will you decorate? Speaking of planning the layout of your backyard BBQ, do you have enough seating and do you have accessories or natural coverage depending on how the weather pans out on the big day. You should also remember to mow the lawn, and do a walk over through it to make sure there's nothing sharp on the ground – since it's hard to get kids to wear shoes, or keep them on.

5. Décor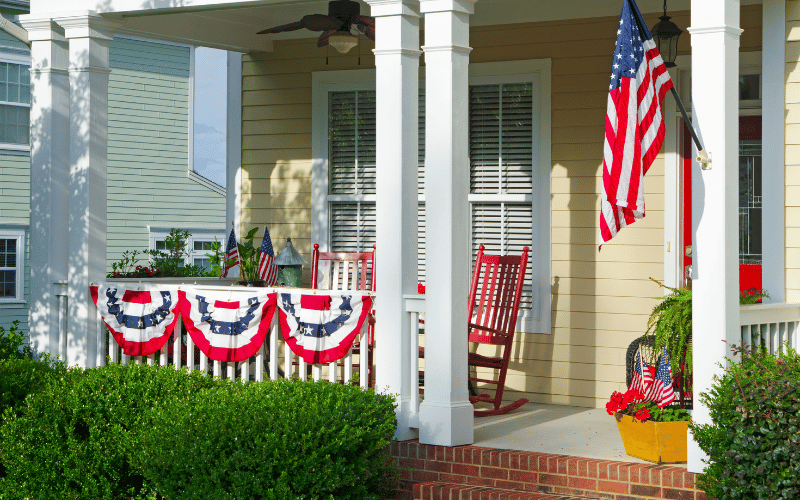 It is Independence Day, which means it's easy and inexpensive to create a theme and ambiance for your perfect 4th of July summer party. Put up some American flags, and any red, white and blue décor from the dollar store. If you want to kick it up a notch, try red, white, and blue appetizer trays or colored popsicles.
6. Activities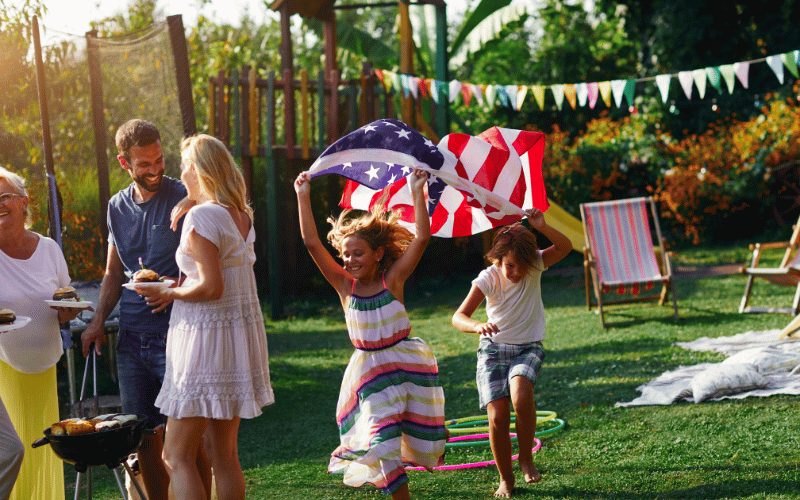 Is your summer party adults-only or is it a family affair? Chances are, if you've got kids attending, they aren't as easily entertained by sitting around and talking, like the adults are. Activities like cornhole, horseshoes, twister, croquet, hula hoop, pinata, Bocce ball, or using swimming pool, if available (remember a lifeguard), are great inexpensive ways to entertain the kids during your backyard BBQ.

7. Outdoor lighting considerations
Chances are, your Independence Day summer party will start in the daytime and go into the evening, especially if there are planned local fireworks. Does your backyard have the existing lighting to safely host a party after dark or do you need to grab some hanging lights, which can also fit in nicely with your décor? Do you need to run extension cords and can they be secured safely to not create a tripping hazard?

8. Cleaning supplies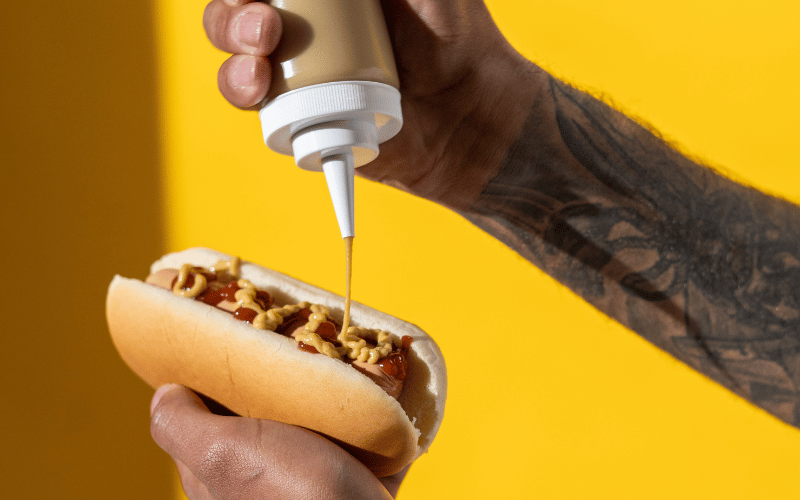 If you're planning to have kids at your 4th of July summer party, you're likely going to have burgers or hot dogs, which means – you guessed it – condiments. It's hard to have condiments without making a huge mess – ensuring you have appropriate cleaning supplies on standby means you can clean it quickly, helping to avoid bugs.

9. Stay hydrated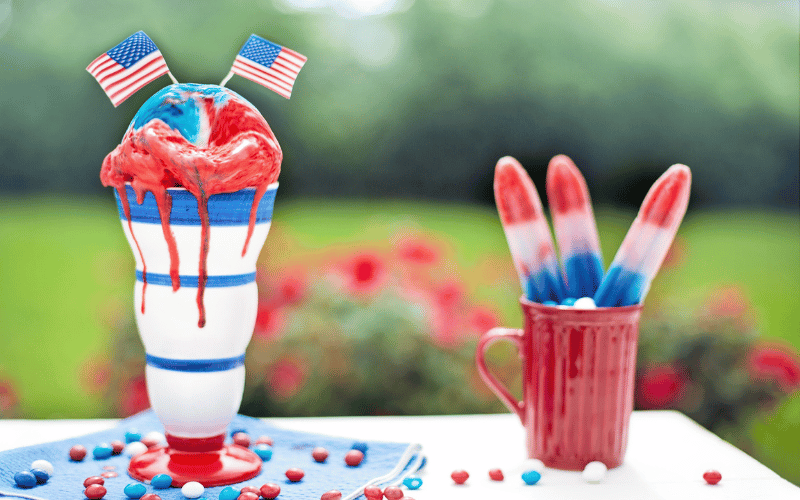 Summer months means it can be very hot out. Ensuring you have a limitless supply of water for your guests, in addition to more fun drink-options it's essential to keep everyone happy and healthy. In addition to water, canned pop/soda, sparking water, juice, beer, etc. consider a selection of large batch cocktails, mocktails, or DIY popsicles.

Speaking of staying hydrated, here are some of our favorites that you can make yourself for this Independence Day long weekend.

Strawberry Infused Water

Inspired by the Chipotle Tractor Organic Aqua Fresca, this berry infused water makes a refreshing and healthier alternative to some overly sugary mocktails.
Make it yourself here: https://jettskitchen.com/berry-infused-water/

Iced Team Popsicles

Easy to DIY popsicles that the kids can enjoy with either 4 or 5 ingredients.
Make it yourself here: https://www.clubcrafted.com/iced-tea-popsicles/

Mojito Popsicles

5 simple ingredients to make 10 popsicles and you'll feel like you're on vacation as you enjoy them.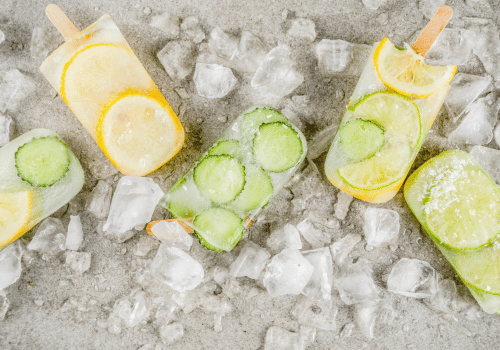 Make it yourself here: https://realhousemoms.com/mojito-popsicles/
Frosé
We love this Frosé recipe, which is a cool blend of frozen fruit, natural sweeteners, and your favorite Rosé.
Make it yourself here: https://goodfoodbaddie.com/easy-frose-recipe-frozen-rose/
Whether you're looking to kick your home décor game up a notch or host amazing parties year-round, Marketplace Events creates dynamic holiday experiences that you can bring the whole family to.